Working with Venables Bell & Partners in San Francisco to build a whimsical story only Post-it could tell, we brought our patented Scholar razzle dazzle to a brand we all know and love by flexing our mixed-media muscles to evolve the aesthetic of stop-motion alongside a menagerie of CG and Live-Action backplates. We crafted a landscape full of exploding lockers, rocket ships, sticky octopus tentacles and love notes, representing the energy of the brand. From puppeteered sets to animated characters, each spot was carefully crafted in order to allow the product to heroically dance across the screen. 
Check out the campaign below, the fun-filled spots and all of their practical magic.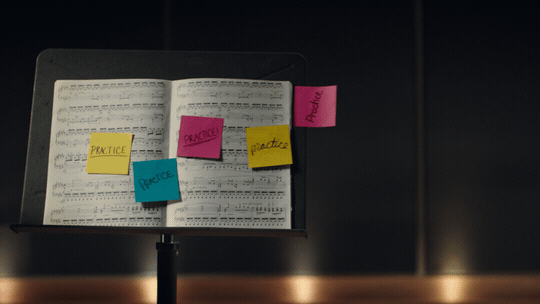 "Our approach combined the efforts of the studio, from CG to Live Action in order to create something magical."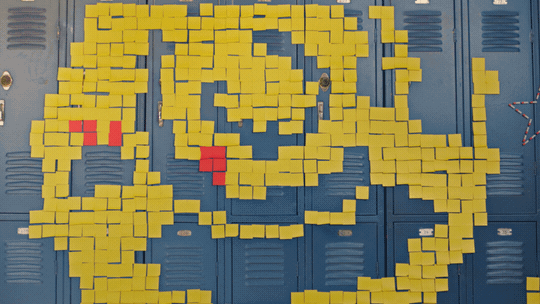 "Post-its are instantly recognizable shapes with vibrant color palettes, and playful angles. We had a blast crafting the look and directing these animations."
Production Company: Scholar
Directors: Will Johnson & Michael Tavarez 
Managing Director/EP: Jo Arghiris
Head of Production: Tyler Locke
Line Producer: Richard Kaylor
Production Designer: Trae King
Design & Animation: Scholar
Creative Director: Will Johnson
Managing Director/EP: Jo Arghiris
Head of Production: Tyler Locke
Associate Creative Director: Michael Tavarez
Art Director: Michael Tavarez
CG Supervisor: Tim Hayward
Producer: Valentina Cokonis
Designers: Gretel Cummings, Madison Ellis, Cam Floyd, Jina Kwon, Hana Eunjin Yean, Eddie Bong
2D Animators: Kenny Kerut, Wu Hyun Lew
Cel Animators: Sean Buckelew, Danni Fisher-Shin, Nicole Stafford
3D Generalists: Brice Linane, Matt Berenty, Mark Branton
Compositors: Eric Almeras, Andrew Hardaway, Kevin Njoo
Storyboards: Bryan Deloach, Arien Walizadeh
Client: 3M / Post-it Brand
Agency: Venables Bell & Partners