We were asked to introduce the newest mouthwash product in over the past decade and we did it with a splash! By creating an animated "zone" around our talent, we gave life to the visual manifestation of confidence created by having fresh breath while on the go. We choreographed our live action moments to connect with our animation so no matter what the environment, each character's zone travels with them. This playful interaction throughout the spot goes from talent, to product, to talent, both inside and outside. We had great fun bringing this world to life - come into our zone!
"We really wanted the transitions in the live action to be fun and connected. We came up with several ideas for each transition that evolved into playful and effortless executions that left the piece flowing effortlessly through our locations. This allowed us to not rely on graphic transitions and let the animation breathe around the talent."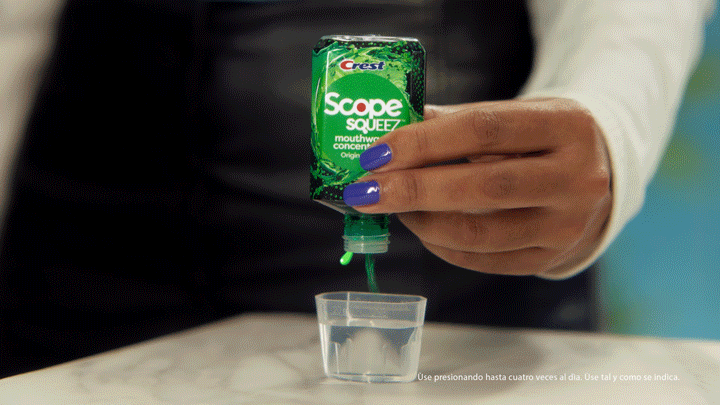 "Our animation needed to feel fresh, full of character, and expressive of our talent's newfound confidence in their Scope Zone. By mixing 2D animation with thoughtfully textured CG, we created a nuanced and fluid Zone that would accentuate our talent's spice for life and interact with their environments in a fun and unexpected way. We added small interactive touches and carefully animated accents to bring the entire piece together in an integrated world that felt fresh and full of life."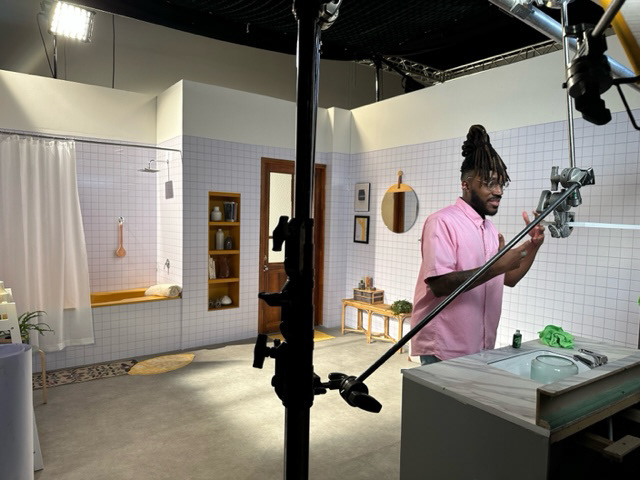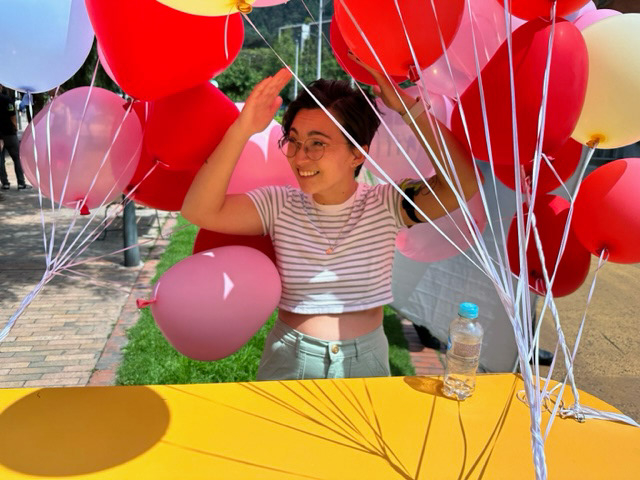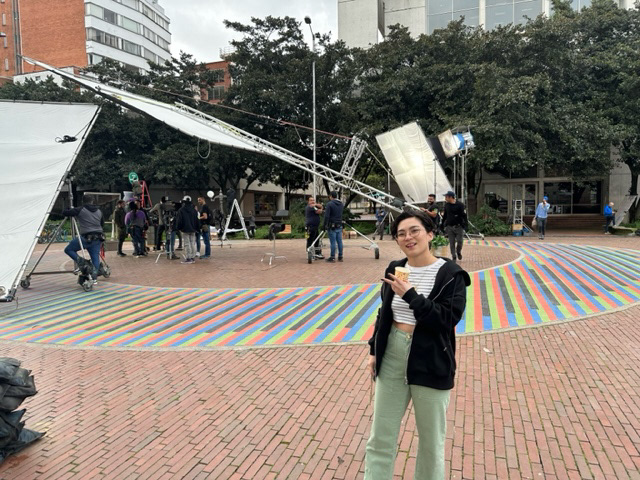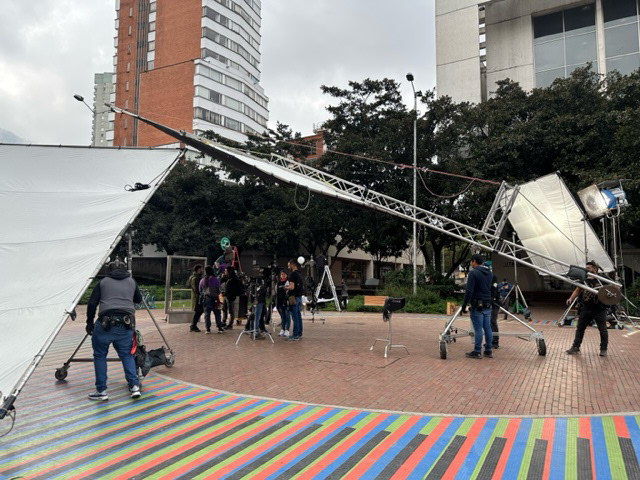 Production Company: Scholar 
Directors: Chace Hartman & Will Campbell
Managing Director / E.P.: Anne Skopas
Executive Producer: Kate Aspell
Director of Production: Tyler Locke
Deputy Head of Production: Nakia Cooper
Line Producer: Rich Kaylor
Design & Animation: Scholar
Creative Director: Chace Hartman
Art Director: Danni Fisher-Shin
Cel Animation Director: Alex Bernas
Managing Director / E.P.: Anne Skopas
Executive Producer: Kate Aspell
Deputy Head of Production: Nakia Cooper
CG Supervisor: Brice Linane
Sr Producers: Andrew Rindlaub, Lindsay McQueen
Designers: Liam Elias, Aivy Vii Nguyen, Cristina Barna, Garret Walter, Hana Yean
Cel Animators: Alex Bernas, Kiron Robinson, Barbara Benas, Olivia Blanc, Olly Montagu, Julia Simas
Model/Texture Artists: Kirt Critoph, Dylan Blau
3D Animators: Kirt Critoph, Vin Kim, Dylan Blau
3D Generalists: Brice Linane
Storyboards: George Zapata
Assistant Editor: Adrianna McKinley
Mix & Sound Design: Hobo Audio
Sr. Sound Designer: Diego Jimenez